Here's an update on the garden, if you're into that sort of thing. I had thought that it hadn't grown that much in a week, but when I looked back at the old picture – I could see the growth.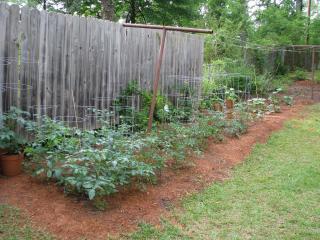 Grow Garden Grow!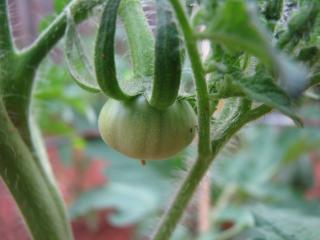 I was a little too happy to find this tomato.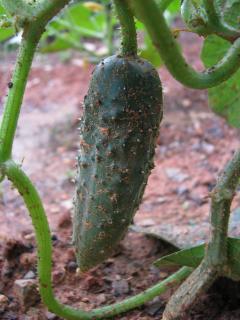 This little cucumber must have been growing for days, but I didn't see him because he was hiding under a leaf. He's about two or so inches long.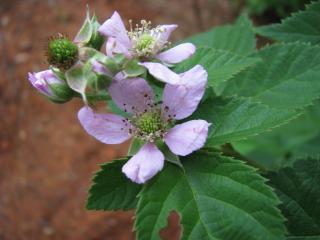 My blackberry bushes have flowered and are now starting to produce berries. They are all green berries at the moment, but they'll turn red and then black soon. I can't wait. I love blackberries.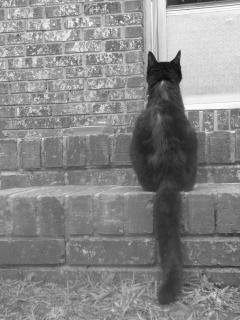 My little kitty, Morgan, is always hungry.  She climbs the screen on the door when she's starving.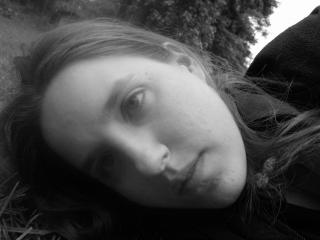 Another self portrait. I think I look better in black and white.