My trip to Atlanta was a good one. Everything went pretty much as planned.  We had good weather despite the threat of showers pretty much all weekend.  It rained once for about 20 minutes right before we went to Stone Mountain, but then the skies cleared up.  An hour later, you never would have known that it had rained. The temperatures were even reasonable for July.  Well, at least for me.  Sometimes I think 100 degrees is cold.  Yeah, I'm crazy, I know.
The only slight downside of our entire trip was the Econo Lodge we stayed at for two nights.  It wasn't anything fancy, but I didn't expect it to be, so I wasn't disappointed that our room felt like a shoe box and looked 30 years old.  Yeah, I know, I'm livin' large.  Next time though, Phil and I are going to upgrade our hotel and stay at one that is right by the stadium so we don't have to deal with the rotten traffic after the game.  I think the extra 50 or so bucks a night that we'll spend will be worth it.
The best thing all weekend besides watching the Braves beat the Astros was finding thinly sliced lamb at the Super H Mart.  It's an Asian grocery store that Phil and I go to everytime we go to Atlanta.  We never thought we would ever find lamb like that in America after we left China, so you can imagine our surprise.  I think we may have done a dance of joy. 

  It was fairly priced, too – $5.99 a pound.  We were so excited about our find that we bought about 6 meals worth and put it in a cooler to take home with us.
Okay, and now some pictures.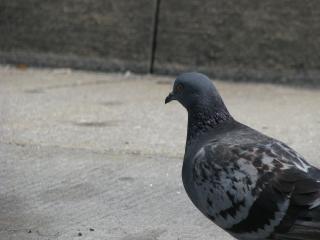 Odd picture, I know, but I really like it.  I think it would look really good in black and white for some reason.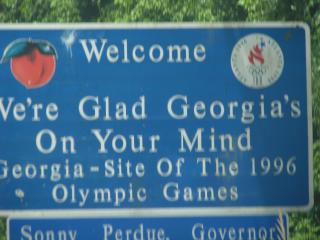 Driving 75 mph made it a bit difficult to snap this picture.  The first one I took was even worse, though.  That one had a big, stupid speed limit sign smack dab in the center of the shot.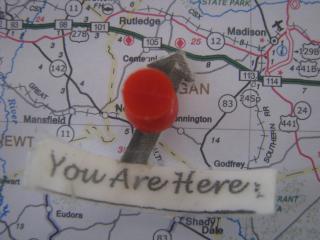 There was nothing else to take a picture of at the rest stop, so I figured I would make use of my macro setting.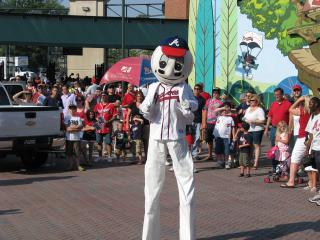 I think they call this character Homer or something like that.  I've never walked on stilts.  I imagine that I would fall flat on my face if I tried.  I mean, I can barely walk down the hall in my bare feet without banging into the wall or door frame.  I'm such a klutz.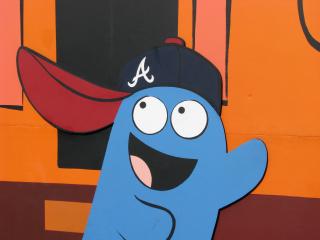 Hey, check it out, Bloo is an Atlanta Braves fan! Sweet!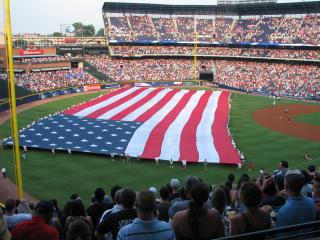 I must say, this is the biggest American flag I have ever seen.  I wonder how many shirts you could make out of it?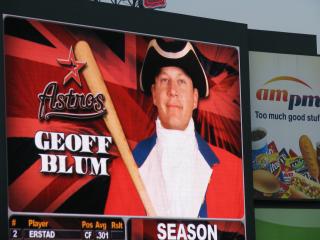 I thought this was pretty funny.  The Astros were portrayed as British soldiers.  I guess they were doing this because it was 4th of July.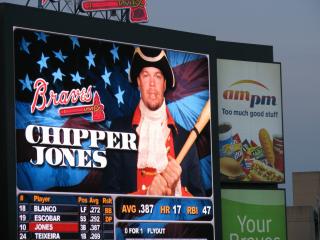 And here is Chipper Jones defending his country with his bat.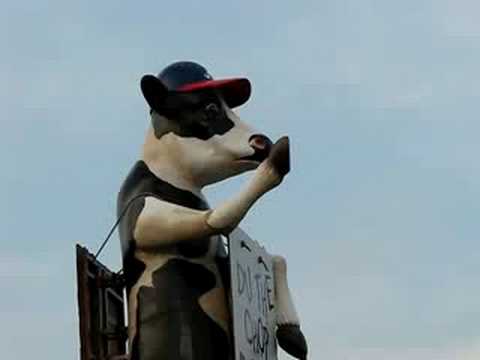 Here we have the Chic-fil-a cow doing the chop.  How cute.