I don't think I ever intended for my office to turn into a Chinese office, but slowly, that is what is happening. Not that that is a bad thing or anything. I don't know why I didn't take a picture of my other Chinese things I have on my wall and what not, but I will later. I'll take my tripod in one day and take a panorama shot of my office. That should turn out pretty neat, I think.
I don't have much to say today, but I thought I would at least let you see the two things my Aunt Beverly gave me a week or so ago to help decorate my office.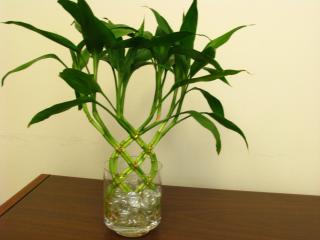 Bamboo.
I've thought about buying a whole lot of these and turning my office into a jungle of sorts.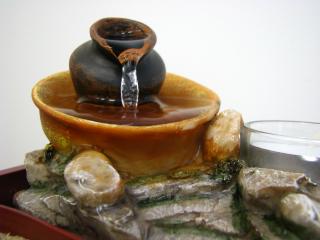 I thought this little fountain was cool, but the batteries died on me – twice. I think I'm going to have to buy one that plugs into the wall or something if I want the white noise of trickling water calming me as I work. Even though the water is not running right now, it still looks cute on my credenza.