I've been trying for days to get these uploaded, but it seems that Blogger hates me no matter what city I am in. I kept getting a timed out error every time I tried to upload them. I'm guess it has more to do with my sucky internet here than anything. It is very difficult downloading things as well. The files always get corrupted. If the internet was just a wee bit better, Phil and I could use the Slingbox he bought off Woot to watch all of our TV shows from home, but no. Our internet sucks just enough for the Slingbox not to work properly, and I seriously mean, just enough. It's very aggravating. Well, here they are – a few more pictures of relaxing and beautiful Wanshi Botanical Gardens.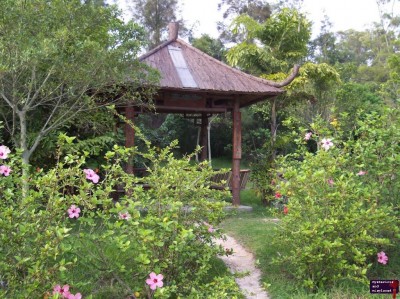 When I go home, it will be things like this that I miss – The architecture of China. Even the simplest things are beautiful.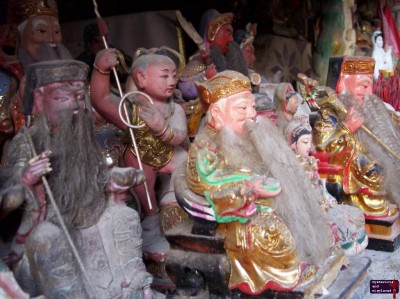 The incense was very strong here. These little guys were all sitting in a little alcove in the rock face. It was a worship site of some sort.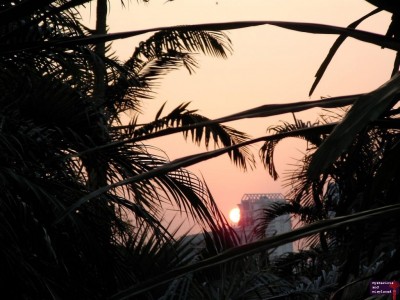 We tried really hard to get out of the park before the sun set, but we got lost. But hey, we at least got a pretty picture of it as if fell behind this building.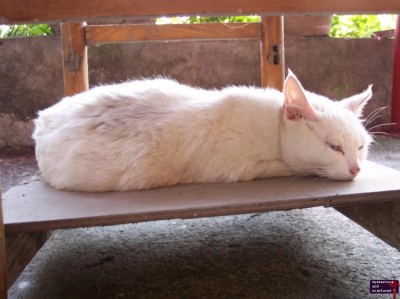 Whenever I can get close enough to one, you better believe I take a picture. All Chinese cats run for the hills when I even think of wanting to pet one. Since coming to China, I've had to remind myself that not all kitties and puppies are safe. The first cat we ran into in Wanshi must have had rabies or something cause the damn thing tried to attack me. It could barely walk, but it definitely had murder in its eyes. Thank God I had a water bottle in my hand. I used it as a shield to give me and Phil enough room to run the other way. The cat actually tried to pursue us but gave up after awhile. Really, really creepy I say.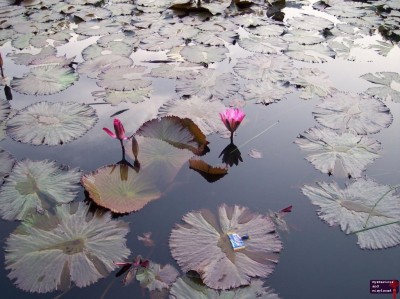 I really liked this picture until Phil said, "It would be perfect if it wasn't for that." The that that he was mentioning was the piece of trash chilling on the lily pad. When I took the picture, I didn't even notice it.