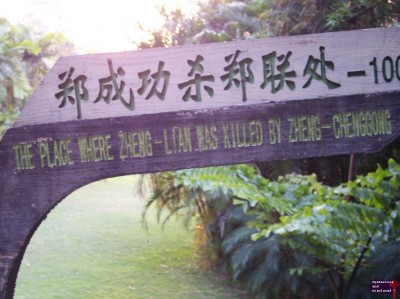 I was flipping through the English Chinese newspaper – China Daily – when I came across an article entitled "4 Chinese Mugged in US County". As I began reading, I half jokingly asked myself, "I wonder if this was in Columbia?" I didn't really take myself seriously, but I had to read on to find out. Within the very first sentence, my question was answered. It read like this: "Four Chinese were mugged in similar fashion in the north west area of Richland County in South Carolina." I had to read it twice to make sure that I had read it correctly. Apparently, the people who were mugged worked at Chinese restaurants and had been targeted by armed gangs that knew that they carried large amounts a cash on them. That wasn't what surprised me though. This did . . . and I quote:
"It's not unusual for Chinese to be robbed, raped or even murdered in some crime-ridden areas of the US, Chinese People's Republic Security University Wang Dawei said, attributing their vulnerability to their traditional virtue of tolerance."
No wonder so many people I talk to think that the US is dangerous. I mean, I would think so too if I read articles like this and had never been there. Richland county may not be Eden, but man, this article makes it out to be an awful place to live or visit and really exaggerates the crime rate. Raped? Murdered? Common? Geeze. That's pretty harsh.
I guess it's a good thing that I live in the less crime-ridden county – Lexington – which is right next door.

Phil is the one that should be afraid. He's the one that actually lives there . . . in mini Los Angeles.