Ok, so I still haven't received my first acceptance letter, but something just as cool happened, and I wanted to share it with everyone! Last week I was contacted by Chris Horn at USC.  He was interested in doing a story on audiobook narration. Since I now have three titles under my belt and I happened to graduate from USC, I was the perfect person to go to.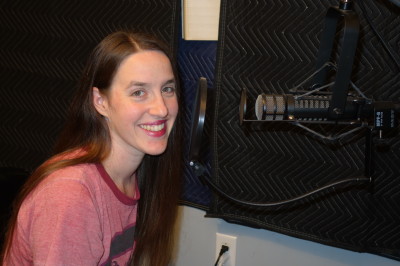 I guess he found me interesting enough because he posted the story for all the world to see.  It's exciting stuff.  You can read the article in its entirety here.  Doing this interview has really made me miss my long days in the studio.  I want to get back to recording very badly.  My friend, Shaun McCoy, has so many more stories for me to record! He just won't quit writing.  

So maybe while I wait for more rejection letters or gasp, acceptance letters, maybe that's what I can do – record. If only Ash would let me.  Being a stay-at-home mom makes narrating a book especially difficult.