A few more postcards came to me this past week. One from Canada, the first one I received from that country, and another one from Sybil who lives in Turkey.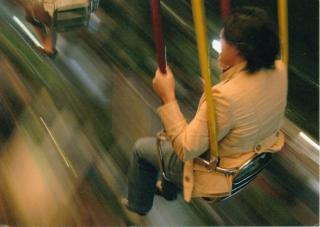 This is her photo, I think. Pretty cool looking. I'd be afraid to take my camera on any ride at an amusement park – even if it was just the swings. I might chance it for a shot like this one though. It's cool.
Phil thought it said 'Hell from the swings' the first time he read it. I think Moo.com allows you to make your own postcards with your photos. I'll just borrow Phil's printer. It's pretty bad ass.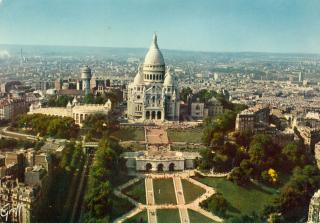 This is the third card that I have received from Sybil. This one is really cool, though, because it is from 1974. That's a pretty old postcard. She sent it to me from Turkey, but this is a shot of Paris. Very interesting.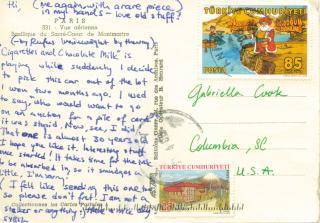 I really like the stamp. I don't know what it says, but it made me laugh. Is that supposed to be Santa? Rufus Wainwright is awesome by the way, if you haven't heard of him. Great music.