This past Friday, 4 postcards showed up in my mailbox. And then on Saturday, another came. All I have to say, is that postcards from around the world beat a bill any day of the week.

Card # 1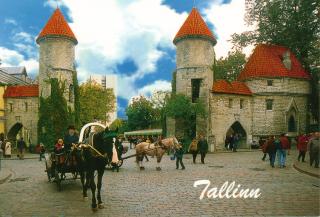 Tallinn is the capital of Estonia. Looks pretty. I really like the old buildings. So medieval. I'd bet money that the sky in this particular photo isn't real, though. Take a closer look. What do you think? I can't figure out why someone would photoshop a fake sky into a postcard.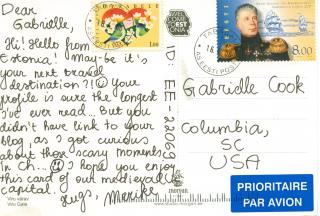 I found it funny that she didn't spell out China all the way. Interesting stamp, too. I imagine I'll be getting many history lessons in the near future. I'll have to look up his name to see what he did in order to be deserving of a stamp.
Card # 2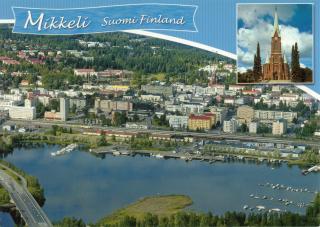 Mikkeli, Finland.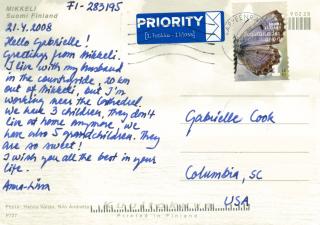 Anna-Lisa wrote with a very interesting pen.
Some letters are dark blue while others are light blue.
Is that a moth or a little butterfly?
Card # 3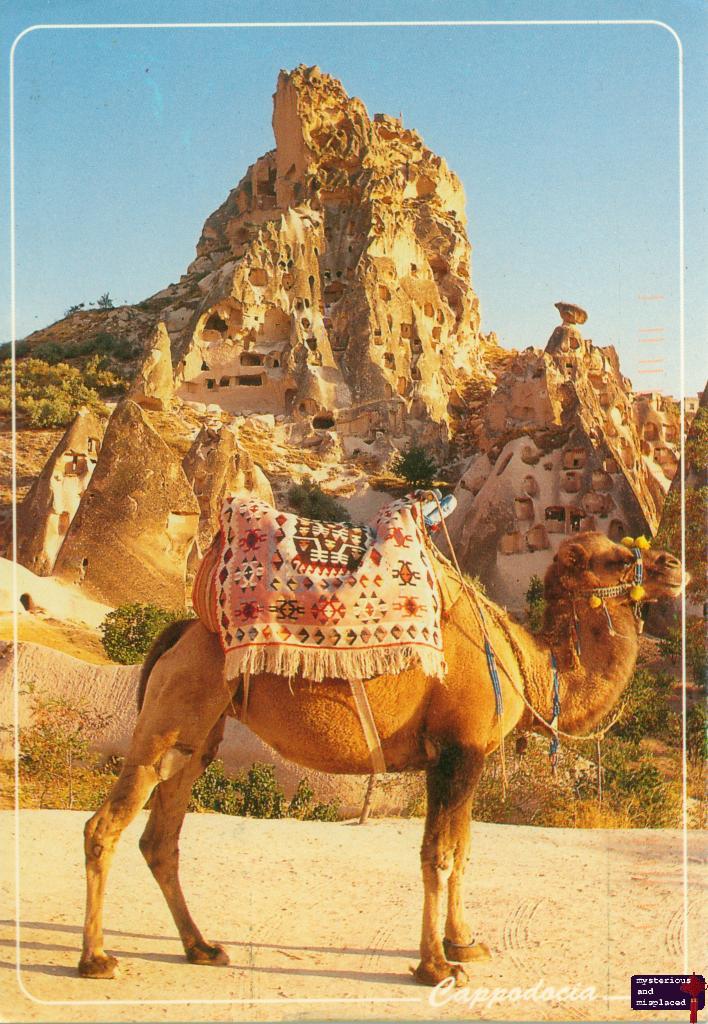 Sibel lives in Manisa, Turkey, but this postcard is representing Uchisar, Nevsehir – Turkey. Sibel was the first person to receive a postcard from me through Postcrossing. She wanted to send me a postcard in return, so I gave her my address. Turkey seems like a really cool place to visit. I'll have to put it on my places to go before I die.

I like it when postcards have a lot of writing on them. I've always wanted to fly in a hot air balloon. Had Phil and I had the money to do it in Yangshuo, China, we so would have.
Card # 4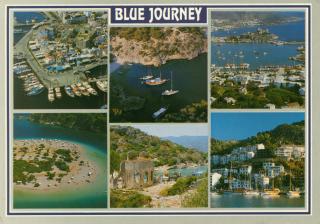 I was expecting one postcard, not two from Sibel. I was pleasantly surprised.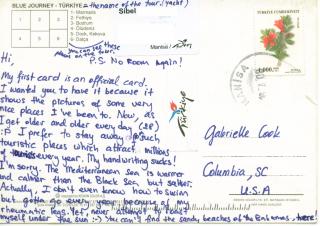 All of these postcards are making me antsy. I'll need to travel somewhere soon.
Card # 5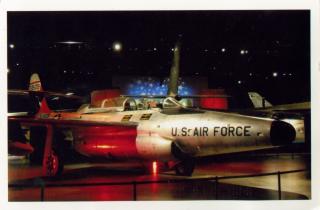 This fighter jet came all the way from Dayton, Ohio, from Emily. It's actually her photo, not something she bought. This is something I am going to start doing soon – taking and sending my own postcards. I've got over 5,000 to choose from just from spending a year in China.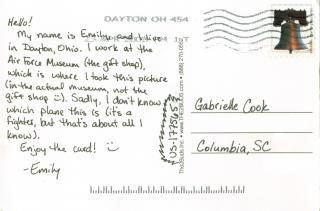 This is the first card I have received from America. I doubt it will be the last. Something like 18% of Postcrossing users are from America.