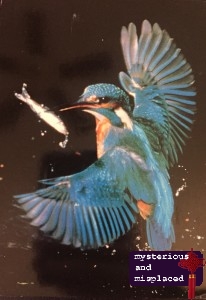 This postcard took 6 days and traveled 4,154 miles from Paris, France.
The sender thought it was a hummingbird, but it's not. I have no idea what kind of species it is. If you happen to know, leave a comment! Thanks!
The black of the postcard was too reflective, so you can see the fan in my living room and my phone as I took the picture. I really need to use a scanner for these postcards, but I'm lazy and that takes more effort. Hehe.