It was a dreary day in Linyi, and because we didn't have anything else better to do, we decided to go to an Art Expo being held down the street that we were invited to.  It was supposedly a big deal because a lot of high officials were going to be there.  And of course, they wanted some foreign faces to dress up the crowd a bit.  They promised us fun and food,  so we really couldn't say no.
A caravan of cars showed up at the school expecting more than three willing participants.  Needless to say, they were a bit disappointed  that no one else wanted to brave the rain. They had me knocking on doors to see if there were any other last minute tag alongs, but there were no takers.
When we got there we were taken to a VIP room where two pretty Chinese women pinned roses on us.  Apparently, it indicated we were VIP's.  When we started taking pictures of the exhibits, there were people taking pictures of us like we were on display.  It was humorous.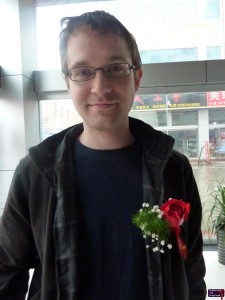 VIP Phil
VIP Gabe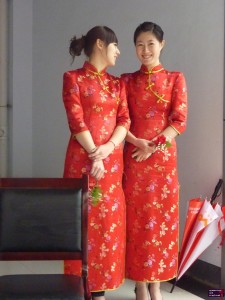 If it hadn't have been for the chair and the umbrella, I think this would have been an awesome picture.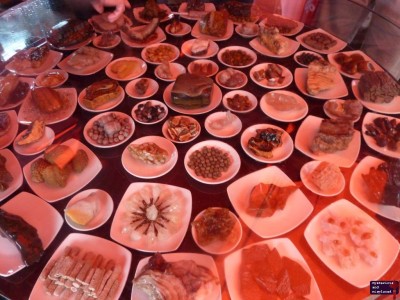 I don't know if you can tell, but that isn't food.  It is jade and other stones made to look like dishes of food.  Neat.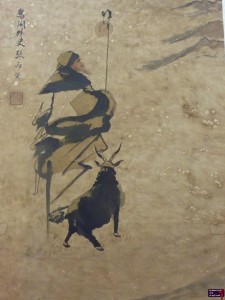 One of the many pieces of artwork we saw.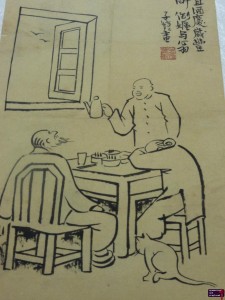 Another piece.
I think this section of the expo was stone that had been naturally shaped and just happened to look like something we could recognize.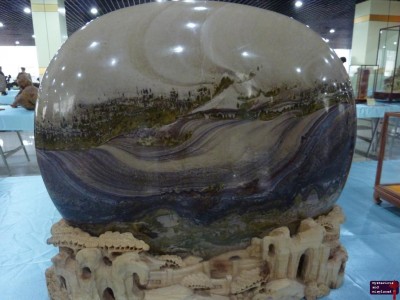 A naturally formed stone that looks like it is painted.  Looks like a Chinese village.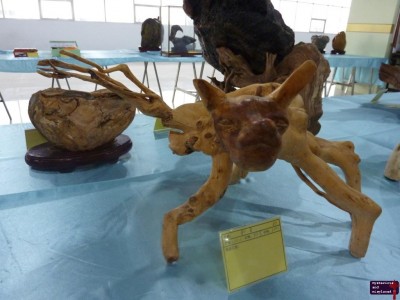 One creepy ass looking spider-dog.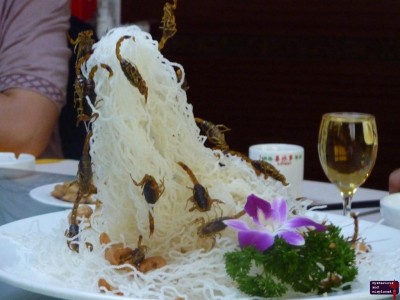 Nice presentation, but I still couldn't bring myself to eat the entire thing.  I made my host happy by eating the tail, and that was enough to almost make me hurl.