I wish there were more things to take pictures of at a baseball game. The Braves have tried to make the stadium interactive, but it's more so for the kids than anything. And don't you dare say, "That's what the beer is for, Gabe!" For some reason, my German blood disagrees with it.
The one thing I noticed as we sat in bumper to bumper traffic for what must have been an hour or so after the game, was how run down the area is around the stadium. I was pretty shocked. I can't count the number of buildings I saw marked by spray paint. Several buildings were boarded up and looked like they hadn't been occupied in many years. I know Atlanta isn't the best city in the world, but I guess I just expected it to look more sophisticated than it did. Those few blocks looked down right slummy. This is not to say that the people living in those areas are bad people. I just wish they cared more about the appearance of their neighborhood. I'm sure it's been like that for many years and that I've seen it before, but I only truly noticed it this time around because we were going so slow.
I wonder if other MLB stadiums are in similar areas? If so, I wonder why.
And now for a few pictures.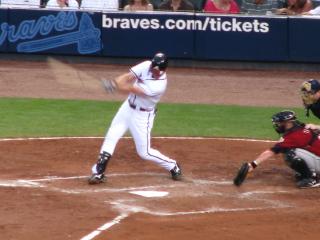 You wouldn't know it from this picture, but I was sitting very close to the left field foul poll when I snapped this.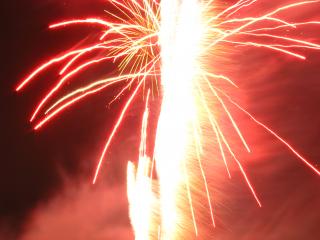 I was very disappointed in the firework show at Turner Field. It may partially be because of my firework experience in China, but I really felt it lacked the "WOW" factor.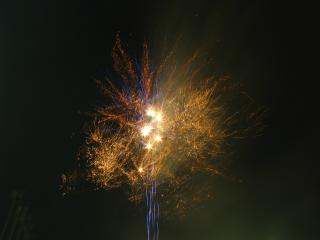 As the fireworks were going off, some guy next to me told his buddy that now would be a good time to shoot someone.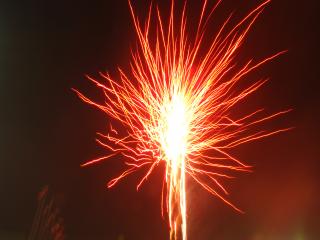 I had a friend who once taped a roach to some sort of firework. He wanted to to see if it would survive the blast. I was very surprised to find the roach alive and well after the pretty show.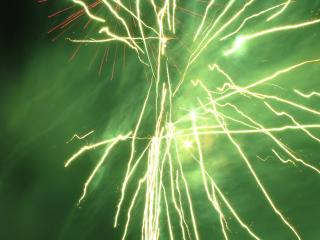 Looks sorta like the sky is reigning down some serious lighting.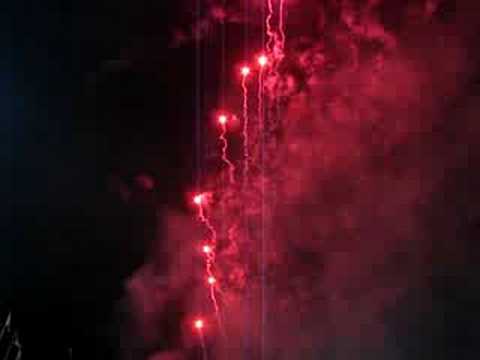 And here is a video of the less than spectacular firework display put on at Turner Field in Atlanta, Georgia.