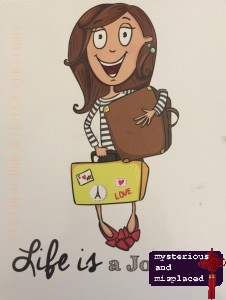 This card comes all the way from Pinsk, Belarus. It took 8 days and traveled 4,975 miles.
For those not in the know, like me, Belarus has two national languages: Russian and Belarussian.
Also, for you food lovers looking for something to try, the national Belarussian dish is draniki. I had to look it up of course. It's a meat stuffed potato and it looks freaking delicious! I'll be booking my flight tomorrow just so I can eat it. Oh, how I was I could do such a thing. Since I can't obviously do that, it seems fairly easy to make and the internet has provided me with a recipe. I know what I'm having tonight. Yum.
One day, though, that person on the postcard is going to be me again. One. Day.