Here are some pictures that I have taken in Linyi over the last week and some odd days.  I have more, but I 'll save them for another day.  I am currently working on a post that talks about my experience at a Chinese organic farm.  I'll try to get that up soon.  Until then, enjoy!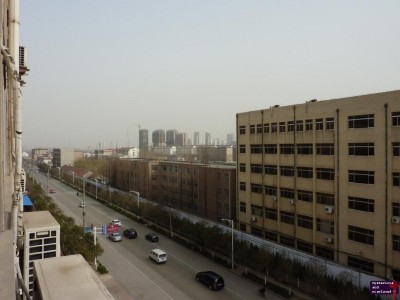 This is the left view out of our window.  We are on the 6th floor.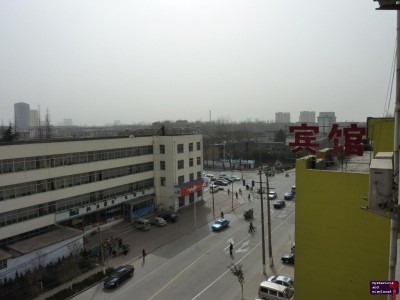 Right view.  The city is very flat.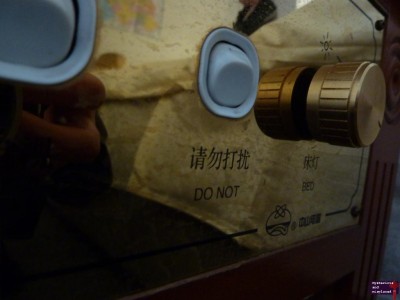 This is a little bedside table that is in our room.  I am almost positive that our building used to be a hotel and that a lot of the furnishings here are from that hotel.  I am very interested in what the Do Not button did.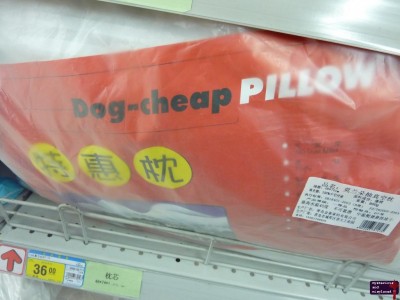 Phil needed a pillow since they only gave us one.  He went with the Dog-cheap pillow.
Shark head.  Need I say more?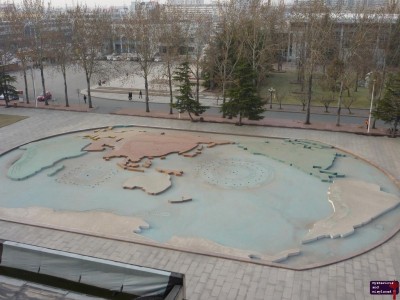 I have now been to every country and city in the entire world.  The world map is actually a fountain, but they don't let it run in the winter.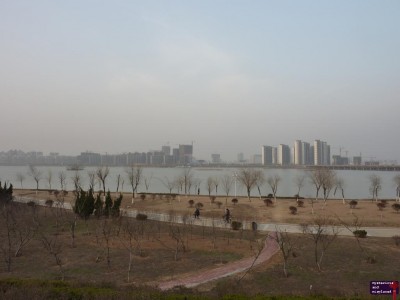 Here is a view of the Yi river.  Phil and I walked a portion of it trying to find something interesting to do.