Hrm . . . how did these ever slip by me?  Very good question.  Well, I suppose late is better than never, or so they say, right?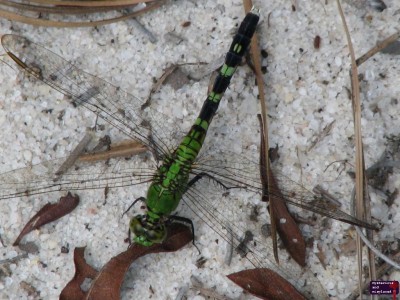 This isn't the best picture of a dragonfly that I have taken, but I really did love his color.  I chased him around for  a good ten minutes before he decided to sit long enough for me to get this picture.  I tried getting closer, but he kept flittering away like I was scary or something.  The nerve of some dragonflies!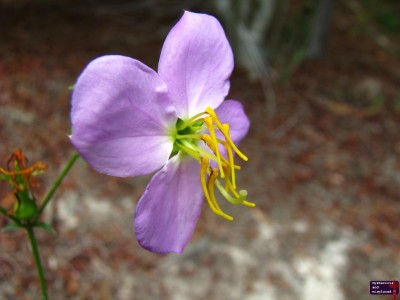 If it is purple, I might take a picture. If it is purple and happens to be a flower, I must take a picture.  This little flower reminds me of a picture I took at the Wanshi Botanical Garden in Xiamen, China, way back when, but it isn't quite as frightening. Still pretty, though.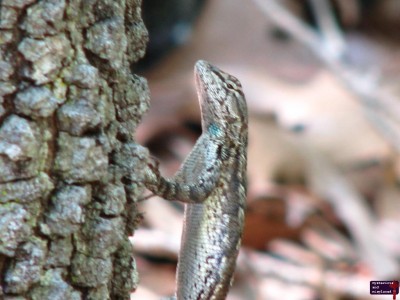 My camera may be awesome, but it wasn't quite as awesome as I needed it to be in order to capture this little guy in complete focus.  There were a bunch of lizards out and about that day, but he seemed especially interested in the Canon I had hanging around my neck.  Had I not hear him scurrying underneath the leaves, I seriously doubt I would have ever seen him.  He almost blends in perfectly with tree.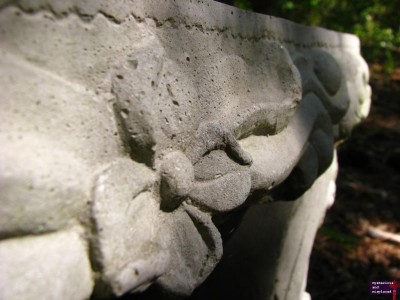 Once upon a time, I used to take pictures of benches, and I had this crazy idea that I was going to make a coffee table book entitled, Bitch'n Benches and Some Pretty Flowers.  Like many of my ideas, he never took off, and I never made my coffee table book.  I still take pictures of benches, though, just in case.
Even though spiders freak me out, I love taking pictures of them.  I love looking at and admiring them, but the instance they touch me – all bets are off!  I have an awful habit of getting too close when I try to use my macro lens. On more than one occasion my lens has touched the spider or the web, and well, I might as well have petted them when that happens because I always instantly transform into Little Miss Muffet and start screaming as I aim for the hills.  Spiders are beautiful, but I hate each of the eight freaky legs!