Horray! Last Friday, I received my first postcard through Postcrossing. It came from a 9 year old boy living in Veikkola, Finland. It took about 8 days to travel 4701 miles/7566 kilometers. If you want to get a history lesson on Finland, go here.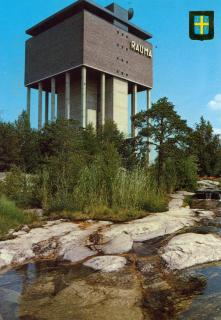 I think this is the strangest water tower I've ever seen.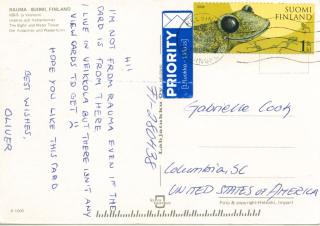 I think Oliver's mother transcribed his message for him.
Either that, or Oliver has the best handwriting ever!
Cool stamp. I used to have a collection of frogs when I was younger – figureens, not real ones.