I finally finished my cross-stitching project,
and I found the perfect kitty to model it for you.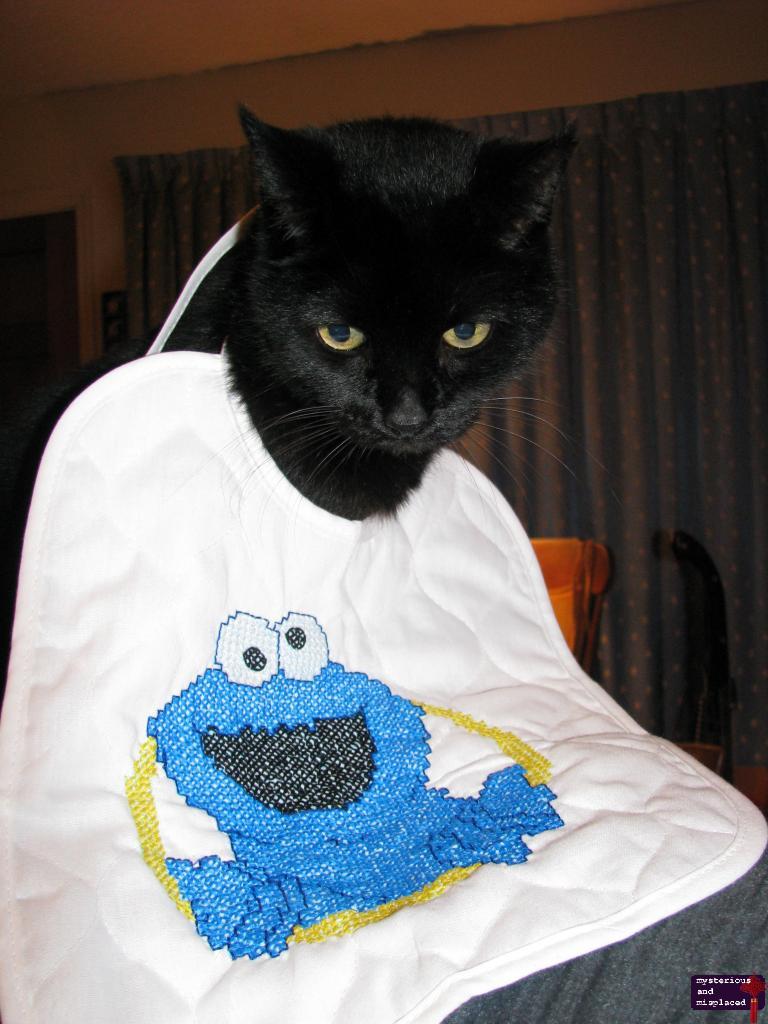 My evil kitty, Morgan is sporting the cross-stitched
Cookie Monster that I made for my new Nephew, Seth.
You have absolutely no idea how hard it was to get this one picture of her. She was hissing and growling at me the entire time. After I got this one half decent picture, she laid down and would not get back up. She sprouted horns and a pitch fork and told me to go to hell. Don't let that innocent looking face fool you. She's the freaking devil.
But I love my little furry devil, anyway. And she still loves me even though I made her wear Cookie Monster around her neck so that I could write something for my blog. I know because she told me so.
I speak fluent Cat, if you didn't know.