It's my birthday today.
I'm 26.
I'm jobless.
Can you imagine what my wish will be when I blow out my candles on my cake?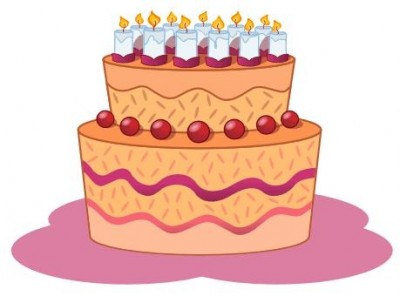 There are few candles missing on my jpeg cake.

Today is also Cookie Monster's birthday.
I don't know how old he is.
My old Sesame Street calendar only tells me the date – not the year.
I imagine that he is a wee bit older than myself.
For the record, he is my favorite Sesame Street character and
I know he could beat up that little red twerp, Elmo, with his hands tied behind his back.
The coolest blue dude in the entire universe.
And for those of you who did not know – today is also the Day of the Dead(Día de los Muertos).  I guess if you can't be born on Halloween, this is the next best day.  If you want to read more about this holiday click here.  I'd like to go down to Mexico and participate one year.  I think it would be a very interesting experience to say the least.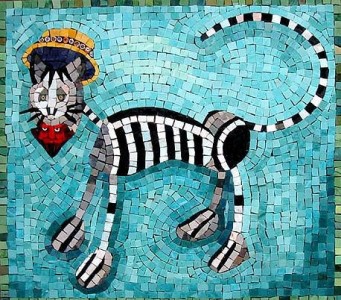 Day of the Dead Cat
For my birthday, I am going to veg at Phil's parent's lake house, where I will fish(catch and release – I know, what's the point?) and watch She-ra until I believe that I am He-man's twin sister and start screaming "For the honor of Greyskull!".  She-ra was awesome.  One of these days I'm going to buy a wig and prance around town as She-ra for Halloween.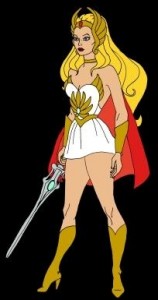 How many girls out there wanted to be She-ra when they grew up?
I know at least one.