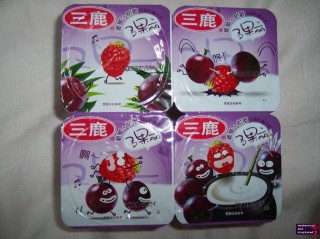 Well, it appears that China has decided to revoke my freedom again.
A few days ago Phil and I were trying to update our blog and make it pretty by adding new features when the ever familiar and loathed message – The connection has timed out – popped up on the screen when I deviated from the page I had been on for a while. I thought perhaps that the internet was acting a bit funny for a second, but when I tried reloading my blog again, the same thing occurred. My next thought was, "What are the odds that China blogged blogspot at the exact time that I was using it." So I waited a while and tried again. Same message. Hrm, strange. I tried using a random proxy and poof – my blog reappeared. What I feared seemed to have actually happened. My blogged was now blocked/banned in China again after being unblocked since Thanksgiving. I thought I'd give it a day or so, but it seems it's back to using www.pkblogs.com to access my blog if I want to read anything written by anyone else.
The picture up top is my favorite yogurt here in China, and not only because of the funny little story that the top container of four tells. I thought it was pretty funny though, and that is why I took a picture of it. Poor little Raspberry. Or is it a Strawberry? Being jumped by a pair of crazy grapes sure has to suck. Heh.
As for news on our situation in China: We are still in Beijing. We will either leave on Tuesday or Wednesday for Shenyang by plane and then go on to Xiamen a day or two after that by plane aw well. I am so looking forward to going. Richard says our apartment is beautiful, but I'll have to wait to see it to believe him. Maybe he's rented us a beach front apartment or something. Oh, ha, I know, but I'll keep my fingers crossed that it is at least as nice as our apartment in Shenyang. It was small, but cozy, bright, and clean. And that is all I want of our new apartment in Xiamen.