As you can see, we've found a way to upload pictures again. At least for the time being. For those of you keeping track, Phil and I are still in Beijing. Our next attempt to get the heck out of this city will be on Saturday the 10th at 11:00 pm by overnight train. So far the weather looks clear so we shouldn't have a problem in that regard, but at this point I won't be holding my breath or getting my hopes up. After everything that has happened, nothing can shock me anymore. As long as I get there in one piece, I don't care how or when I get there.
Because the Internet cafe we use on a daily basis doesn't have any working ports, we've had to upload them via WECL's computers to our emails and then run across the street and download them to the Internet cafe's computer desktop where we can then upload them to Blogger. It's all a crazy mess really, but hey, I get to post pretty pictures again. That makes me happy! : )
So without much further ado, let me introduce you to the lucky five contestants that were chosen for today's post.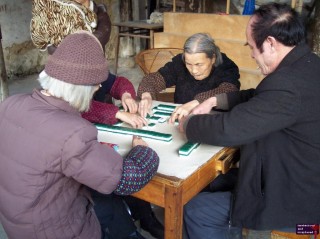 Some elderly people playing Majong at Longmen Village.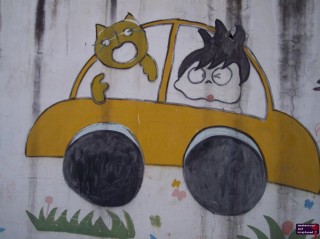 I'm not sure who's driving: the boy or the crazy cat. Located on a wall at Longmen Village.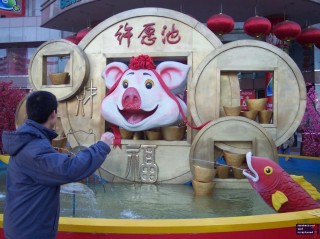 "Here Piggy, Piggy, Piggy, I've got a jiao for you." One man is about to make all is dreams come true by chucking the equivalent of a penny in this pig's mouth. It's the year of the pig, by the way.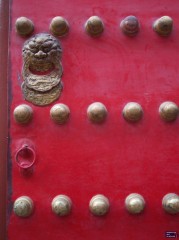 I wish this was my front door back home. Everyone would envy me. My memory fails me, but I think this picture was taken at the Temple of Heaven in Beijing.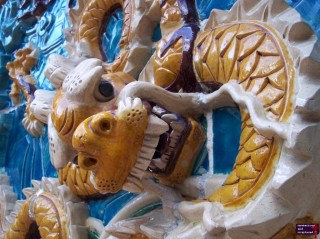 One of the 7 dragons on a wall in Hong Kong.