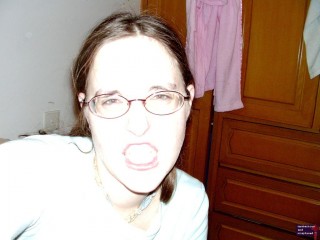 This picture may have been taken a long time ago(back during the days of Fuyang), but I think it shows exactly how I feel after all the crap that has happened in trying to get to Shenyang.Phil calls it "Power Gabe".
I call it "I'm going to eat your soul."
Either way, I now think you have a full understanding of my frustration.
All I've got to say is that my students better be extra nice to me or else I'm going to turn into that teacher from Fairly Odd Parents and start handing out F's in pure pleasure. I wish I could find a better picture of Mr. Crocker, but I think this demonstrates his insanity and what could be mine.