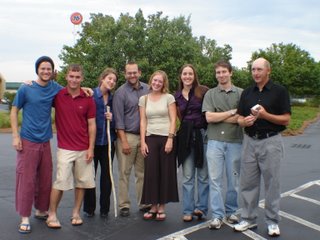 This picture was actually taken long before my farewell dinner with my family, but I just got my hands on it. Thank you, Sarah! I have had my share of jobs in my short 24 years of life (almost 25), but until I got my job at Bermex Inc., I had never really had co-workers. Bermex is the place I keep referring to as the place you should only work if you enjoy pain – aka Hell. And that is still true. But there were some redeeming qualities of that job. Mainly the people. The people you see in the picture above are just a few who made working at Bermex fun and bearable even on the days when I thought I was going to die, kill myself or go insane . And I am not exaggerating that in the least. I will surely miss that bunch of people. They were all unique and made me smile. Here are a few pictures from when we all went to Inakaya's to eat. They asked me why I had chosen a Japanese restaurant when I was going to China. I said it was simply because they had really good food and a table that we all could sit at. Inakaya's is probably one of the cooler, reasonable priced places in town. You should check it out.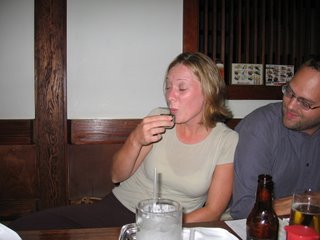 Sarah enjoying some sake. Maybe a bit too much. Heh.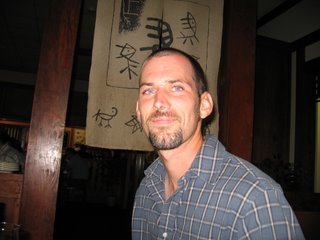 Kurt. A name dogs will fear forever more.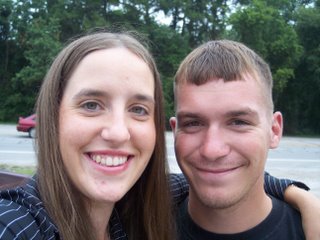 Robbie. There are no words to describe you. : )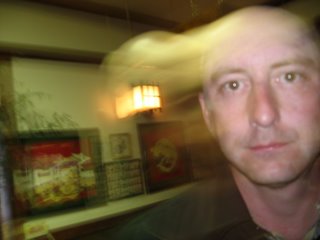 Watch as Van fades away. I don't know how the camera made it happen, but I like it.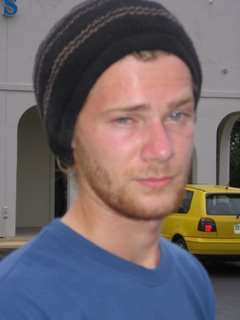 The one and only Peter. Hope Anderson treats you right!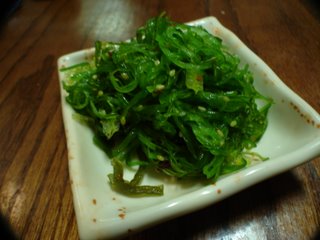 And now the FOOD! It was so pretty, we almost couldn't eat it. But, we did. And boy, was it good. I would also like to note that Peter is the contributor of many of the pictures in this post. And Van contributed some too. Thanks, you guys. I know that this does not look that appetizing, but I was surprised how sweet it was. I actually enjoyed it. It is sea weed salad by the way.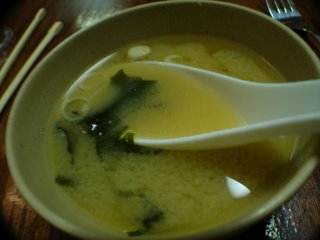 I love miso soup. If I was a little crazier, I would put it in a thermos during the winter and drink it.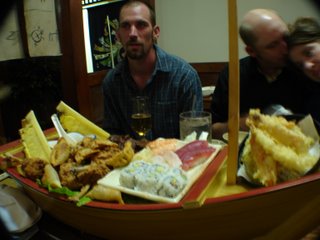 The Boat of Yummy Goodness. It was huge!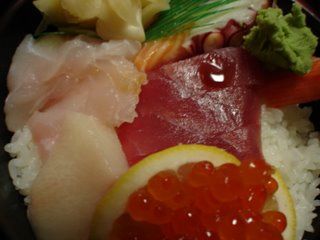 Much too raw for me – but that is fish and some fish eggs. Not what I ordered.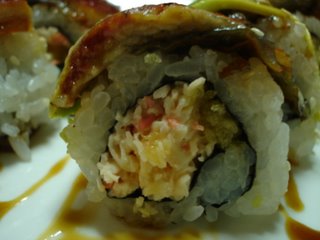 Last but not least – Sushi. I just love this stuff. I don't why it took me so many years to try it. Thank God for Publix, though. They offer pretty cheap and good sushi all the time!